South Pacific Whale Watch "Premier"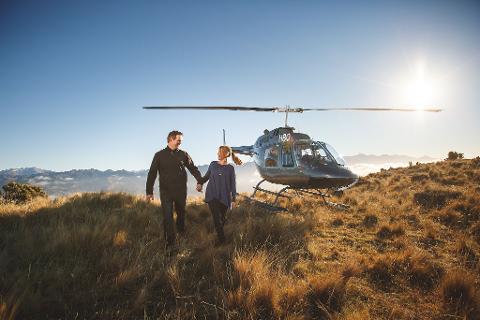 Duration: 60 Minutes (approx.)
Location: Kaikoura
Product code: SPH04


From our helipads located adjacent to the unique Kaikoura Whale Sanctuary we can have you airborne and searching for the amazing leviathans of the deep, the Sperm Whales that are resident in the Kaikoura region year round feeding in the rich waters.
During your experience with us you will be taken on a journey above one of New Zealand's most unique areas, due to the special underwater geography of the area, it enables a huge abundance of food to be produced due to a large upwelling and mixing of both warm and cold currents. The food produced here supports a very diverse variety of marine life including many types of whales that migrate through the area such as Humpback, Southern Right, Blue, and of course our resident Sperm Whales the worlds largest toothed Whale.
During your trip there is also a chance to see the incredibly playful Dusky Dolphins and New Zealand Fur Seals which also call this sanctuary home. Our experiences also enable you to view the beautiful coastline and the spectacular Seaward Kaikoura mountains rising out of the ocean to over 2500 meters, on some of our flights we include a landing at our exclusive landing sites for amazing photo opportunities, these are available only with South Pacific Whale Watch.
Why Travel With Us?
South Pacific Whale Watch is operated by South Pacific Helicopters and is proud to be a locally owned and operated family business.
New Zealand's only fully Department of Conservation permitted operator offering Whale Watching Experiences by Helicopter.
The only Aerial Whale Watching operator in Kaikoura with Emergency pop out float equipped aircraft for added safety
Exclusive Landing sites only available to South Pacific Whale Watch over looking the Kaikoura Whale Sanctuary and the Hikurangi Marine Reserve.
Is your time in Kaikoura limited? we can have you on your way to your next destination quickly.
View the Whale from Head to Tail with your aerial vantage point in our Modern Turbine helicopters.
We welcome Families with young children, those who have limited mobility and individuals who may suffer from seasickness.
Our Pilots are trained to the highest standard with specific training relating to New Zealand's alpine and oceanic environment's